October 8th, 2018
> > > COLORFUL CHANGES ARE IN THE AIR < < <
... as aspen leaves change color and fall,
new game ideas brew and come to life ...
:.:.::..::...::..::.:.: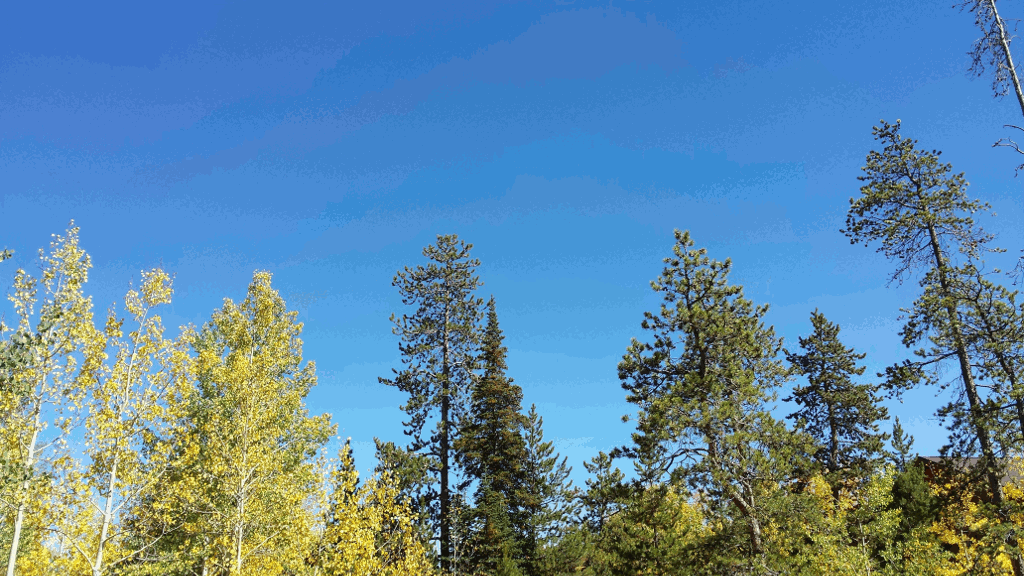 As I write this, the Aspen leaves outside my office window shine forth with vibrant yellow, golden, and red hues. It signals a changing of the seasons. Fall is in full swing, and tempatures are rapidly plummeting towards winter conditions.
The weekend forecast calls for snow up here in the mountains, as Garrett and I slowly start the necessary preparations for the long, cold months that loom ahead. At the office the stark, cold, approach of winter creates a compelling mood for inspired creative design.
---
May 4th, 2018
> > > Happy Star Wars Day! < < <
... may the force be with you ...
:.:.::..::...::..::.:.:
Happy Spring!! The days are getting longer and the sunshine has settled in for a beautiful summer.
However, today we received snow in the mountains... and by mid-afternoon our spring weather had faded back into winter. The misty, dreary, and cold weather outside inspired us to brew a good cup of hot tea, and curl up inside for a day of game design and programming.
---
March 23rd, 2018
> > > April Development Roadmap < < <
:.:.::..::...::..::.:.:
This past month has been extremely hectic with Early Access launch preparations consuming almost all of February and the first half of March. Not to mention the small detail of actually launching both games and then immediately switching over to post launch support mode.

Now that things have calmed down a little bit, we are gearing up to begin the first phase of our Early Access development cycle. Our current plan is to try and power through all the minor and relatively easy development updates, adding as much overall polish to the game as we can, in addition to implementing as many new game features possible. We anticipate this first phase of development to last anywhere from several weeks to a month. Once the easy stuff is implemented we will move on to more major gameplay features and improvements.

&nbsp&nbsp&nbsp&nbsp

---

&nbsp&nbsp&nbsp&nbsp

---
March 15th, 2018
> > > Thank you for the support! < < <
:.:.::..::...::..::.:.:
Thank you! These past few days have been extremely hectic, emotional, and almost surreal. We have received an overwhelming amount of support and it makes the journey worth it!
Now that both games have officially launched on Steam Early Access it is time for us to take the next steps. First and foremost is the continued developmemt and support of both games as we work to transition them from Early Access to full version 1.0 release. Second, being a small indie startup - we need to spread the word about our games and begin building our community. Steam was step one... now we are branching out and trying to increase our exposure:


&nbsp&nbsp&nbsp&nbsp&nbsp&nbsp&nbsp&nbsp

---
---
March 15th, 2018
> > > LAUNCH DAY + 2 < < <
:.:.::..::...::..::.:.:
Today marks round 2! Less than 48 hours after launching our first game, we are breaking the norm and launching our second game, Tommyknockers. Now available for purchase through Steam.
---
March 13th, 2018
:.:.::..::...::..::.:.:
> > > PI DAY + LAUNCH DAY! < < <
:.:.::..::...::..::.:.:
HAPPY PI DAY!!! We are extremely excited to announce that after several long years of development, Asteroid Defender! has officially launched and is available for purchase through Steam.
---
March 1st, 2018
:.:.::..::...::..::.:.:
> > > OFFICIAL COUNTDOWN TO LAUNCH! < < <
:.:.::..::...::..::.:.:
We are extremely excited to announce that both Asteroid Defender! and Tommyknockers will be available for purchase through Steam Early Access later this month!
---
---
February 15th, 2018
:.:.::..::...::..::.:.:
> > > the finishing touches < < <
:.:.::..::...::..::.:.:
We finally received our company tax ID verification from the IRS, meaning we are finally able to initiate the release process through Steam for both Asteroid Defender! and Tommyknockers.

Our goal is to launch both games simultaneously on March 14th, 2018 through the Steam Early Access program. Our "coming soon" store front pages will go live and become visible for both games sometime during the next several weeks.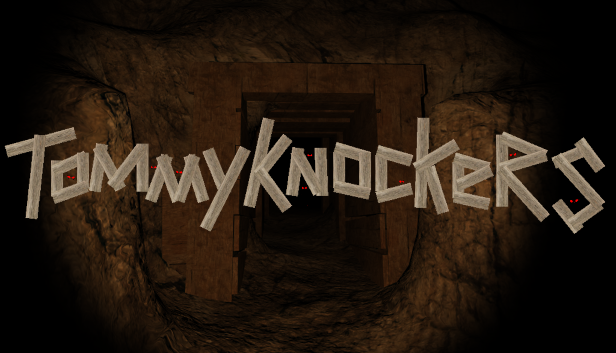 ---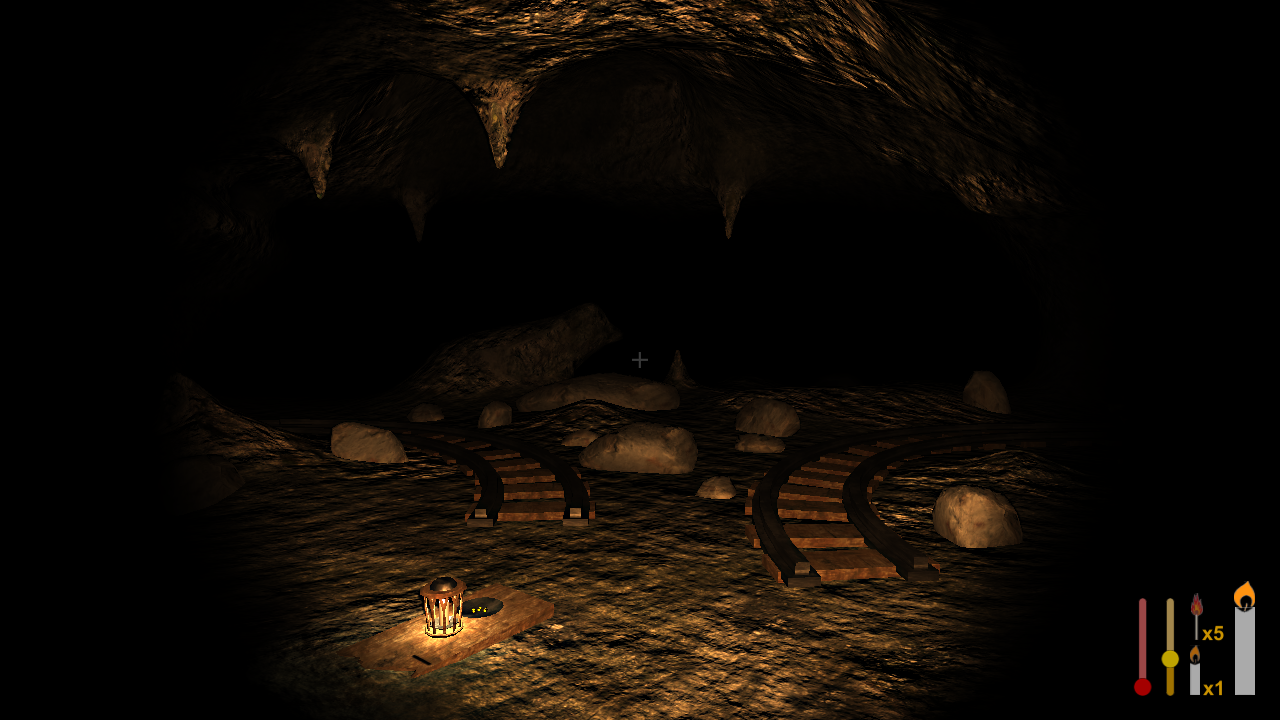 ---
---
January 14th, 2018
:.:.::..::...::..::.:.:
Trailblazing through limbo!
:.:.::..::...::..::.:.:
2018 has arrived and we are officially playing the waiting game. Everything has been submitted to Steam in preparation of our Early Access launch, however we are unable to proceed until our tax identification number is verified by the IRS.

Mother nature seems to be mimicking our holding pattern as well to start this year off. It is hard to believe but this time last year Colorado had several feet of additional snowpack. We were skiing almost everyday, playing hockey, and going on epic adventures into the backcountry with a team of sled-dogs.


---
---
December 11th, 2017
:.:.::..::...::..::.:.:
All we want for Christmas is EARLY ACCESS
:.:.::..::...::..::.:.: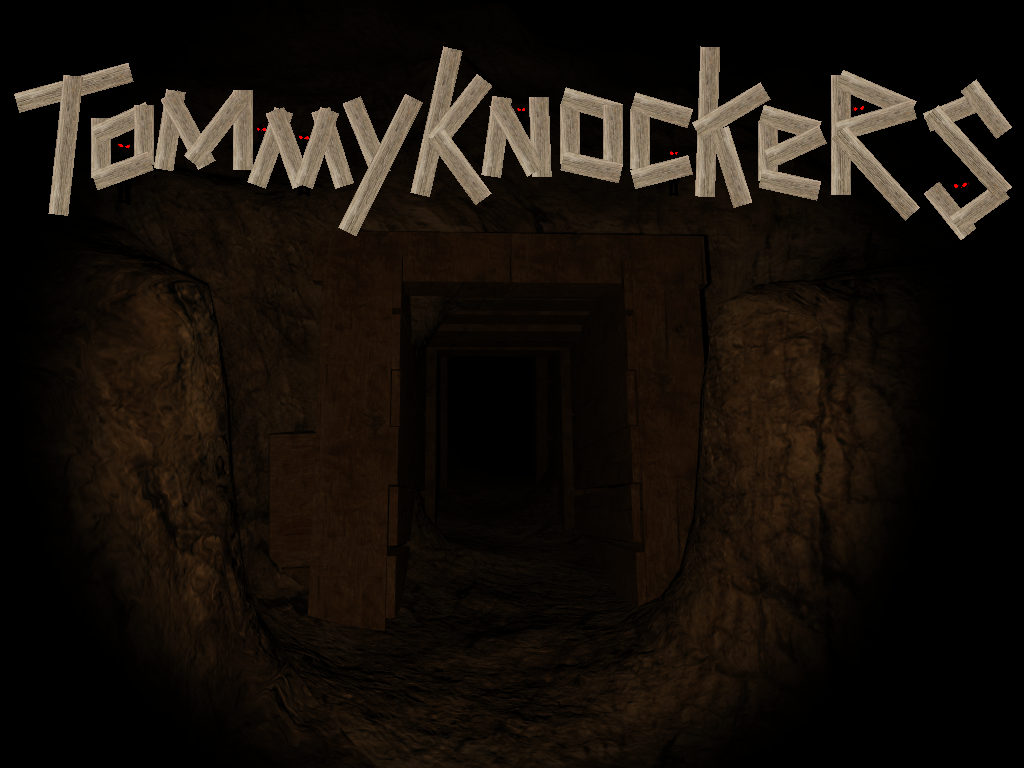 Tommyknockers is currently undergoing additional tweaks and polish before launching on Early Access. Our current goal is to improve and refine the first few minutes of the game in order to create a smooth, organic introduction that not only sets the backstory but also serves as a gameplay tutorial.

In other news we are making fantastic progress on the Early Access build of Asteroid Defender! The game itself is in pretty decent shape, with the current build being a fully playable vertical slice.
---
---
November 21st, 2017
:.:.::..::...::..::.:.:
Winter is coming, and so is a game launch!
:.:.::..::...::..::.:.:
Last week marked a major milestone for Gray Wolf Interactive, or rather Gray Wolf Interactive LLC, as we shall henceforth be known. We officially became an LLC, opened a P.O. Box, and initiated our onboarding process with Valve Software in an effort to release our work on Steam. As of today we are in a holding pattern until we get the thumbs up from Valve. Once that happens we have two games ready for launch on Steam Early Access, the long in development Asteroid Defender!, along with Tommyknockers, our new survival horror game in development.


We are beyond excited to finally see the light at the end of the tunnel, and can't wait to share our creative vision with you!
---
September 19th, 2017
:.:.::..::...::..::.:.:
The Colors of Fall
:.:.::..::...::..::.:.:
This past week we took the next major step towards bringing Asteroid Defender! to release. We applied for an Unreal Dev Grant in hopes of receiving some additional minor funding in order to implement the last of the desired features into the game and get it to market.

Fall is thick in the air and winter is coming...with the first reported snowfall of the season just two days ago, we now feel the time crunch to get Asteroid Defender! onto early access and begin work on our next title.
---
August 31st, 2017
:.:.::..::...::..::.:.:
Totes McGoats!
:.:.::..::...::..::.:.:
It feels like summer only just begun... yet the changing of the seasons can be felt in the air. Days melt away like butter and ambitious design plans fade into nothing before time can be made to implement them. Fall is rapidly approaching, inciting the aspen trees to pay homage to another summer with their vibrant and magnificent transformation of colors.

The onset of fall brings also a renewed sense of urgency and inspiration to wrap up work on Asteroid Defender!
The project shifted from dream to reality last February when the game received a "Greenlight" from Valve for release on Steam. However in the twilight months of development we learned the Greenlight program was being retired and replaced with Steam Direct. As we head into September our goal is to complete the Steam Direct submission process and get the current version of Asteroid Defender! out into the world.

We still have some work left to do, but we need to community to help us refine and polish the final stages of the games development. This has been a long journey and labor of love and we look forward to sharing it with you!
---
::. CURRENT PROJECTS .::
::. ACTIVE PROTOTYPES .::
---
::. OLD PROJECTS .::

Launch into space and blast asteroids from the sky before they can hit Earth in this fast paced shooter inspired by the original arcade game. Earn upgrades along the way, maintain your defenses, and complete various side missions.

Do you have what it takes to protect our world?
Find out now on Steam Early Access!
CHECK OUT OUR PRESSKIT
---
Follow us on
---
VOTE FOR US ON
INDIEDB.COM

&nbsp

---
:.:.::. 2017 IGF Entry .::.:.:

---
&nbsp&nbsp&nbsp&nbsp&nbsp&nbsp&nbsp&nbsp &nbsp

---
---
>>> DEFEND THE EARTH AGAINST INCOMING ASTEROIDS <<<
>>> UNLOCK WARP GATES FOR FAST TRAVEL <<<
>>> CHALLENGE YOURSELF BY UNDERTAKING SIDE MISSIONS <<<
>>> EARN UPGRADES BY COMPLETING MISSIONS <<<
>>> KEEP THE EARTH SHIELD ONLINE! <<<
---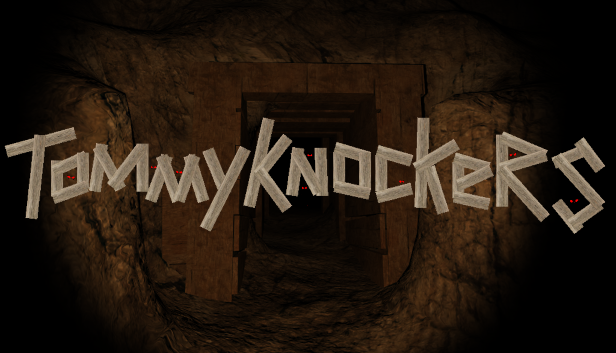 Can you last the night against the onslaught
of the cunning and creepy Tommyknockers?
They come for you!
CHECK OUT OUR PRESSKIT
---
Follow us on
---
VOTE FOR US ON
INDIEDB.COM

&nbsp

---
&nbsp&nbsp&nbsp&nbsp&nbsp&nbsp&nbsp&nbsp &nbsp

---
---
EARLY ACCESS GAMEPLAY FEATURES:
Defend the gold and yourself throughout the night from the Tommyknockers in a haunted Colorado mine!
Setup a defensive perimeter with bear traps
Throw rocks to scare away, injure and hopefully kill the Tommyknockers or at least keep them at a safe distance
Use a candle-burning lantern to illuminate the pitch black darkness and scare away the Tommyknockers, but beware, candles and matches are extremely limited each night! You WILL be in the dark for part of each night!
The more gold you keep safe from the Tommyknockers each night, the more supplies you can buy from the General Store each day to help you survive the next night!
:.:.::. GREENLIT FOR RELEASE ON STEAM .::.:.: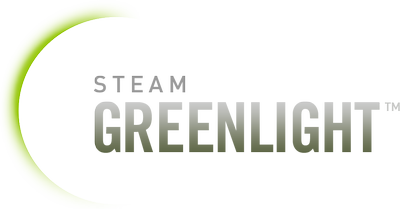 A unique 3D evolution of the classic breakout game with a handful of cute cuddly characters & a dash of twisted humor.
3 Gameplay modes (Story, Timed, Challenge)

5 Characters to choose from

Unique worlds for each character

Unique gameplay elements specific to each world

The ability to upgrade and customize your character along the way

---
our unique gameplay!
---
---
our main hero... Pando!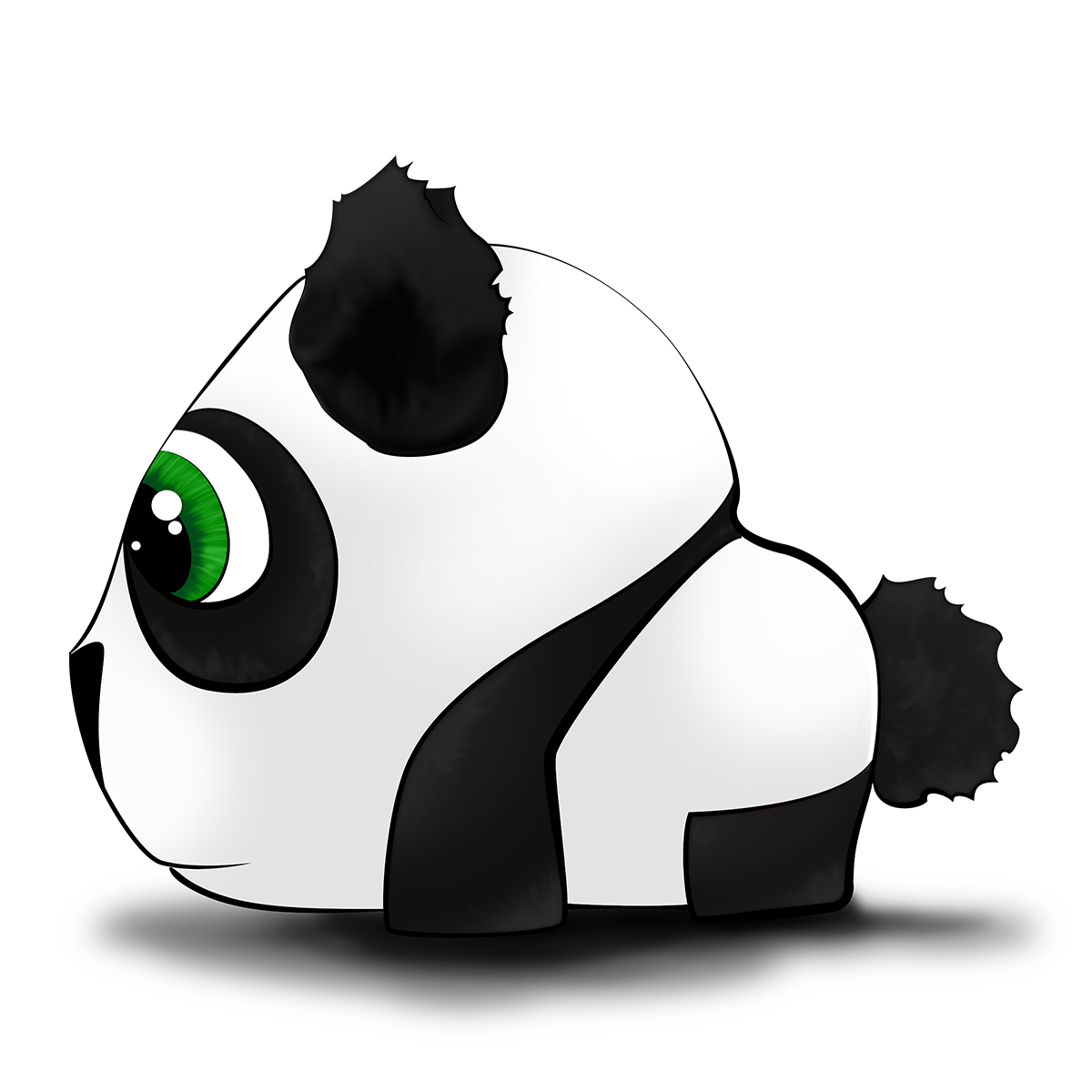 ---
Bounce around and break bricks as you work to clear each stage and collect as much brick dust as possible...
---
Explore your homeworld and unlock various stages along the way...
::. BARISTA LIFE .::
Welcome to the quiet little mountain town of Sleepy. Life here appears to be no different than the rest of the world... with one tiny exception:

The town has been cursed and its residents must continuously consume caffeine or else become afflicted with zombism.
Barista Life takes you on a journey as the proud new owner of a small mountain town coffee shop. Search the globe for exotic coffee beans, hire a cosmic roaster, carefully choose your staff, and attempt to manage your funds while upgrading and growing your business. It will take sharp wits and hard work to avoid bankruptcy, but the real difficulty lies in overcoming the daily challenges and disasters your shop will face.
Experience life as a barista in this coffee shop disaster sim loosely based upon the real world town of Frisco, Colorado and chronicling the true day to day experiences of the highest elevation coffee roastery in the United States, Rocky Mountain Coffee Roasters.
---
"saving the world, one cup of coffee at a time"
::. ZOMBIE SLAYER .::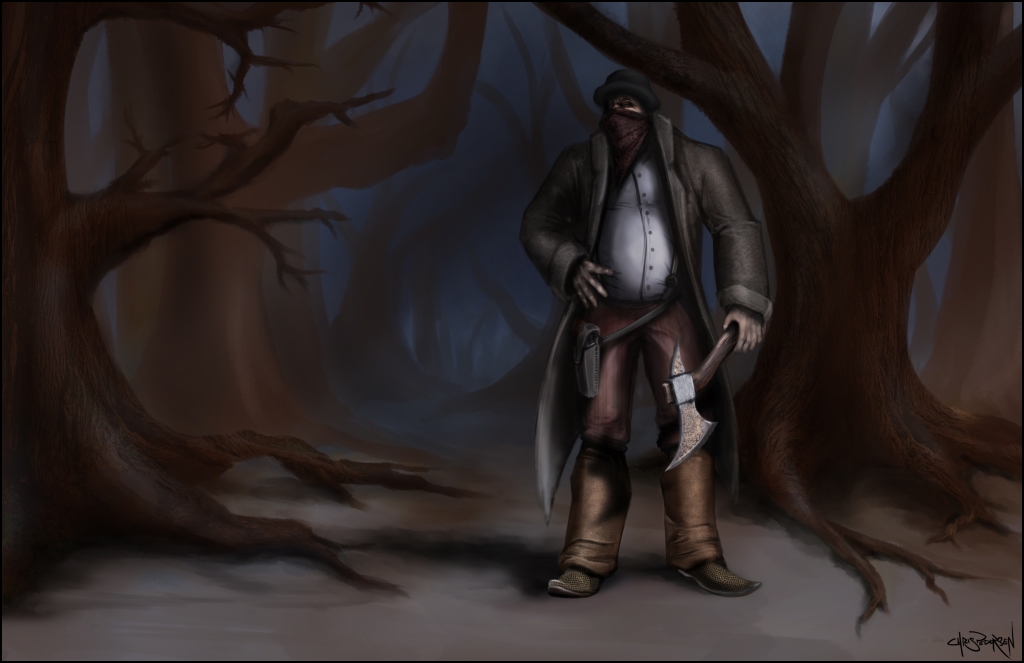 Zombie Slayer was the first official game developed under the Gray Wolf Interactive label. Inspired by games such as Diablo 3, Zombie Slayer was designed to be a mobile hack-n-slash action/adventure game. At the start of development the studio consisted of just a single employee... after the first several months of development it was decided that a dedicated artist was required if the project was ever to have a chance of being brought to life.
An old friend was hired on to help with conceptual design, and fill the role of artist - responsible for all the 2d artwork and 3d modeling on the project.
A playable iPad demo was completed in time for the 2013 Game Developers Conference in San Francisco and the long journey was made from the heart of Colorado to the foggy bay of San Francisco.
---
"dig up the graves, collect the loot, defeat the zombie horde"
"use your tools to fight off the zombies while digging up and looting the graves"
::. BROKEN HEART FACTORY .::
BACKSTORY: Mad scientist Professor Love-Joy runs the "Broken Heart Factory", mending the broken hearts of the world. One run through his magical factory and a broken heart is mended and ready to love again! Occasionally the machines malfunction, spitting out hearts that are still love-sick… or even worse, still broken. It is your job to correctly sort the hearts and ensure they reach the proper destination. Returning hearts that are still sick back into the world will cast sadness upon everybody and if not careful it could cast the entire world into a sadness so great we would never know happiness or love again!

Gameplay:
3 Pipes twist and wind their way across the top of the screen and each pumps different types of hearts out randomly.

Players will controls 3 different consoles and must match the 'sorting tube' to the correct heart that is currently falling.

The game will get progressively faster and more random as time goes on.
---
"sort those hearts..."
"hard work brings rewards"
:.:.::..::...::..::.:.::.:.::....::.:.:
this studio was founded
on the principle of
live the life you love
:.:.::..::...::..::.:.::.:.::....::.:.:

and we love making video games
Inspired by the ability to express ourselves creatively . . .

. . . driven by the opportunity to make something original & fun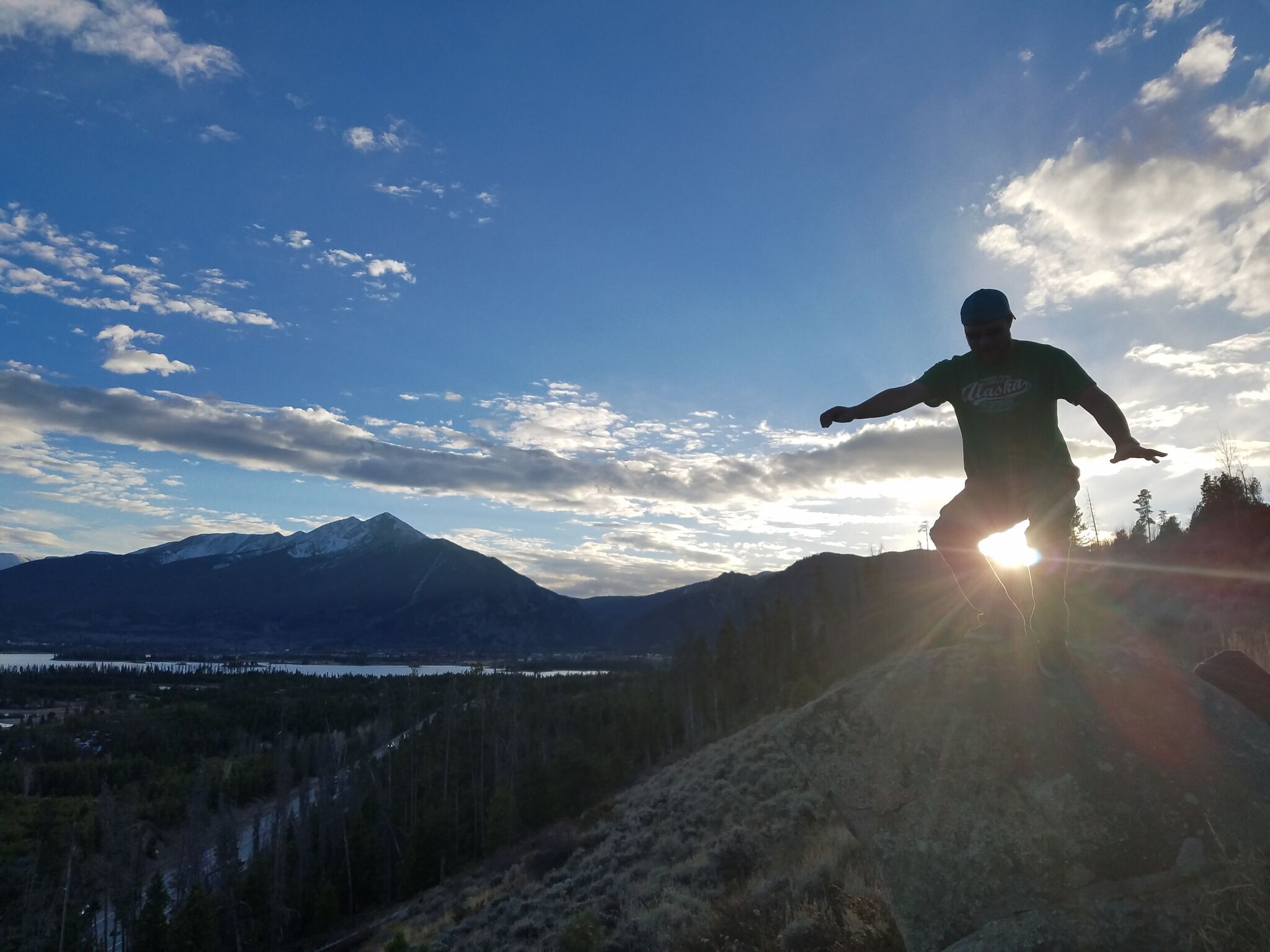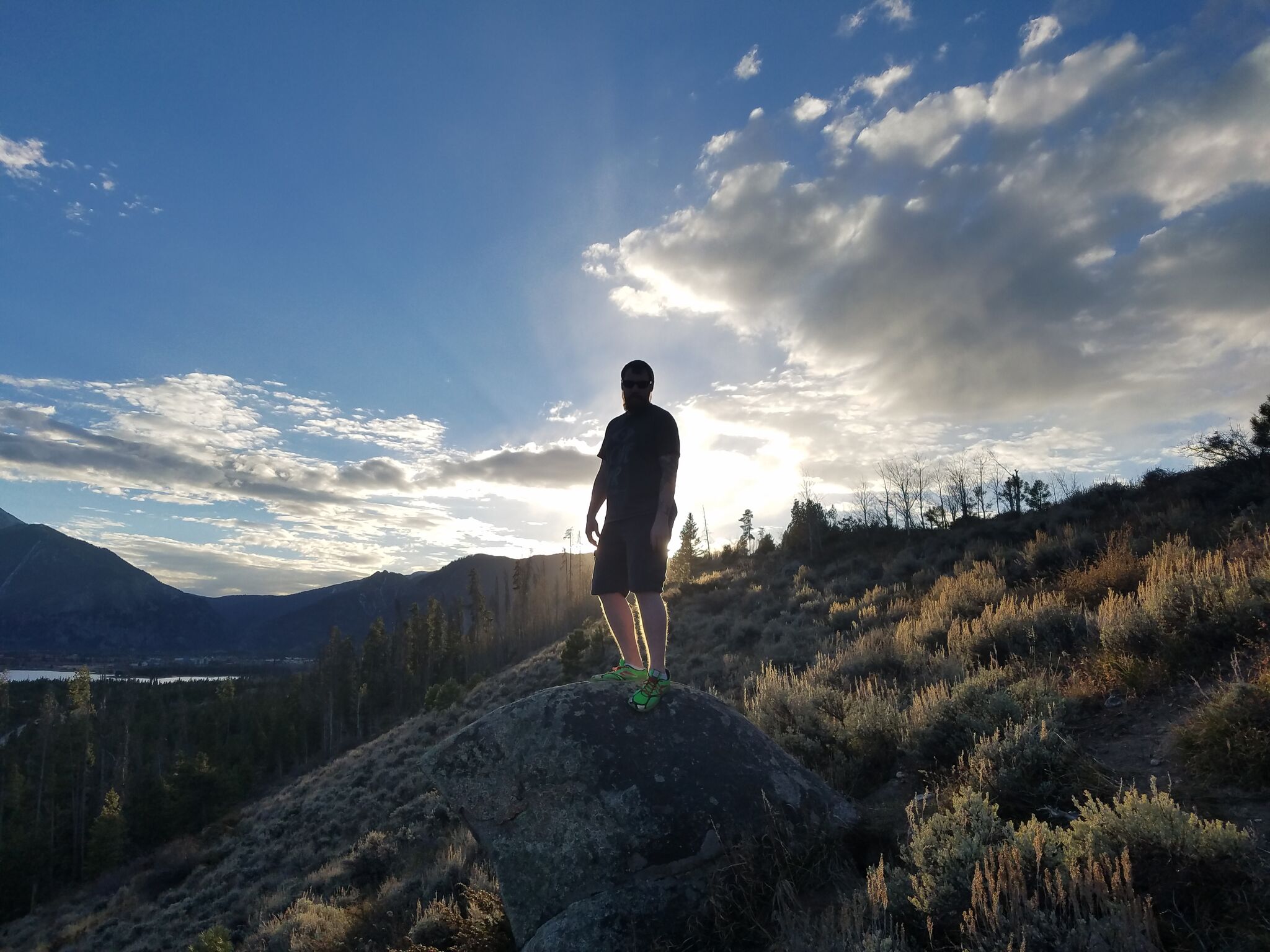 ---
::. WHO ARE THESE LONE WOLVES .::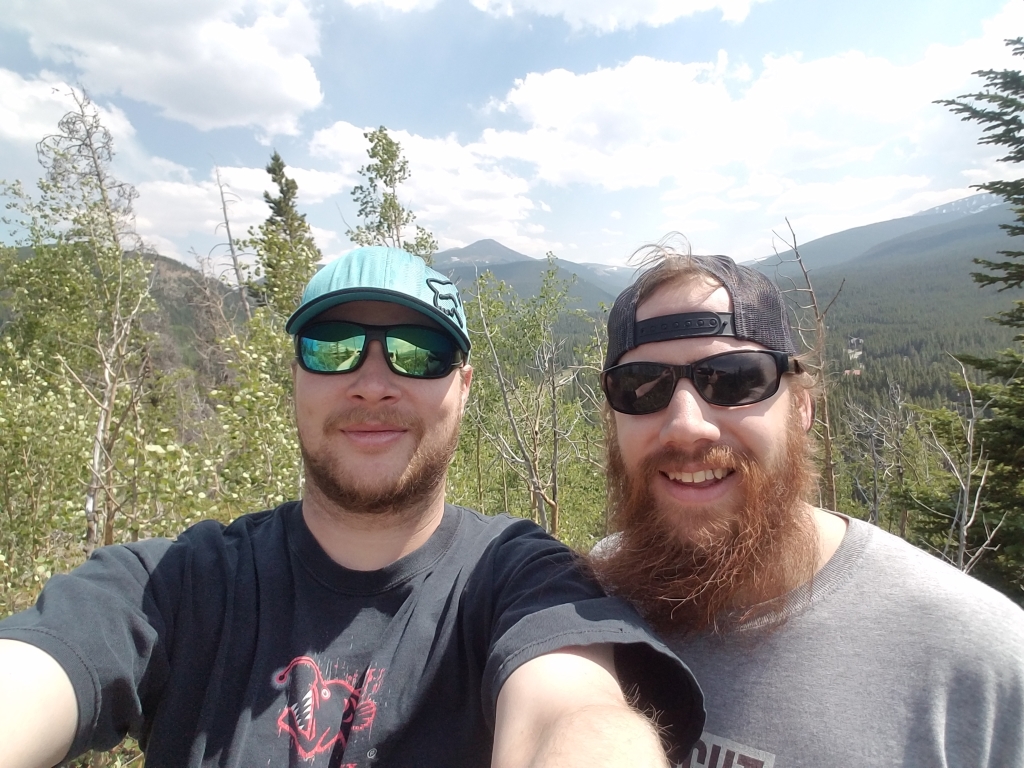 Step inside our world as we seek to find
our niche in this vast ocean of indie game developers.
---
::. AVERY S. TERRELL .::
programmer / creative director
I fell in love with video games at an early age. When I was really young I discovered an ATARI while at a garage sale with my parents. Coming home with a handful of game cartridges in tow - I had no idea my life was about to change forever. Several years later a little game called Half-Life came out and I fell in love with modding. I started making maps, designing my own games and immediately decided I no longer wanted to be an astronaut when I grew up... I wanted to make video games.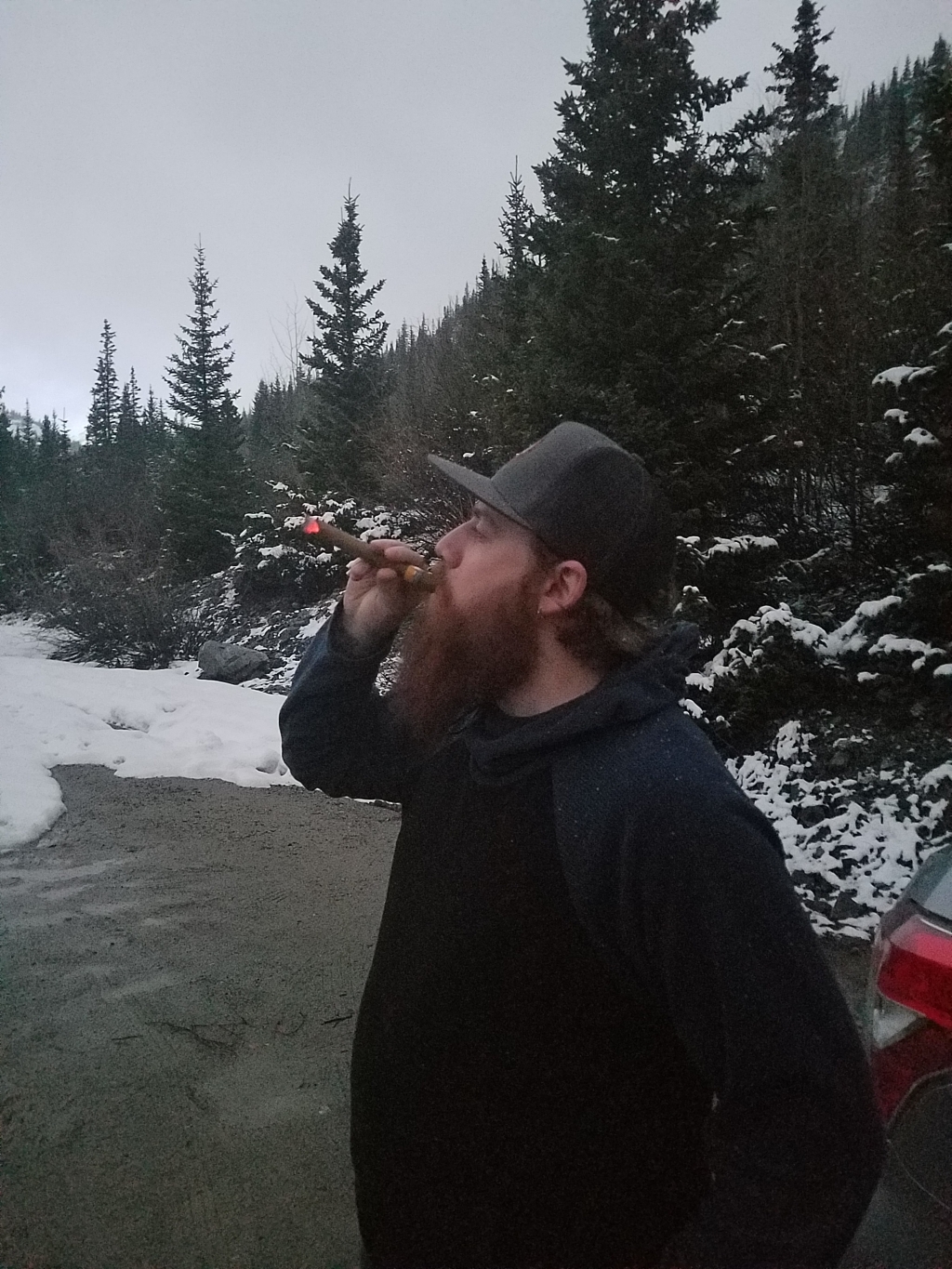 Making games is an art form. From the elegant integration of art, creativity, and mathematics that bring worlds to life... to the game design process itself. How such a simple idea scribbled on scrap piece of paper can be transformed into something you can 'experience'. The first time I watched somebody sit down and play through some of my work I was hooked. Seeing the raw emotion of a player as they smile with delight or mash the controls with intensity and focus... it is a gratifying and rewarding feeling.
Madeleine L'Engle once wrote "Our truest response to the irrationality of the world is to paint or sing or write, for only in such response do we find truth."
---
::. GARRETT C. MILLER .::
lead programmer / game designer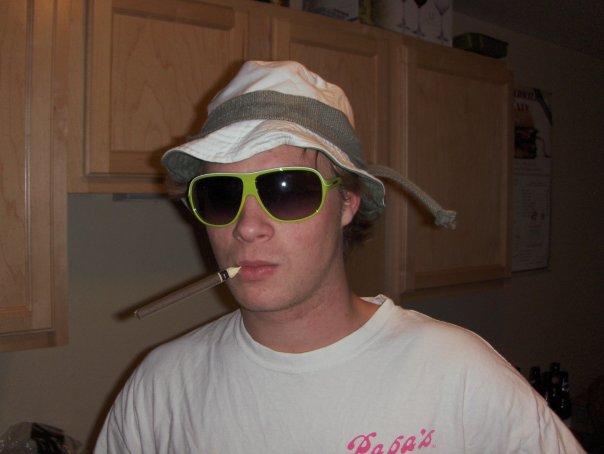 Video games have been a integral part of my life since before I can remember. It started with spending hours watching my dad play Pitfall on the ATARI when I was only 3 or 4 years old - and has continued through today as I passionately pursue the design and creation of my own vision. When I was 11 I ordered a program through the Scholastic Newsletter that allowed me to create my own video games. Three years later I started teaching myself how to program and create my own games. Immediately after high school I attended Full Sail University and received a degree in design and development.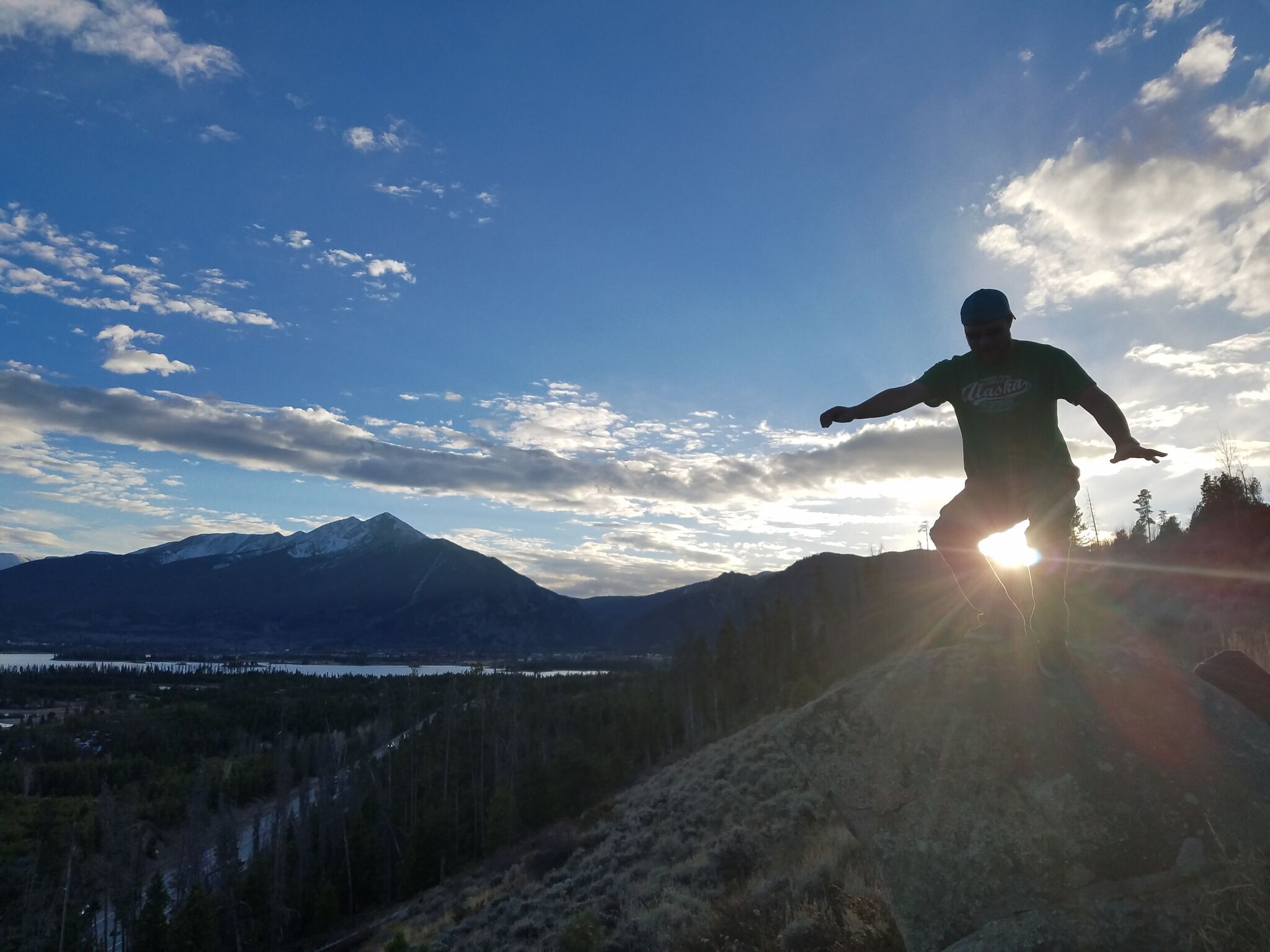 Over the next few years I worked for two different professional studios but then decided that I was in it to follow my own creative passion, rather than somebody elses vision.
:.:.::..::...::..::.:.:
TALES FROM BEYOND
THE KEYBOARD :.:.::..::...::..::.:.: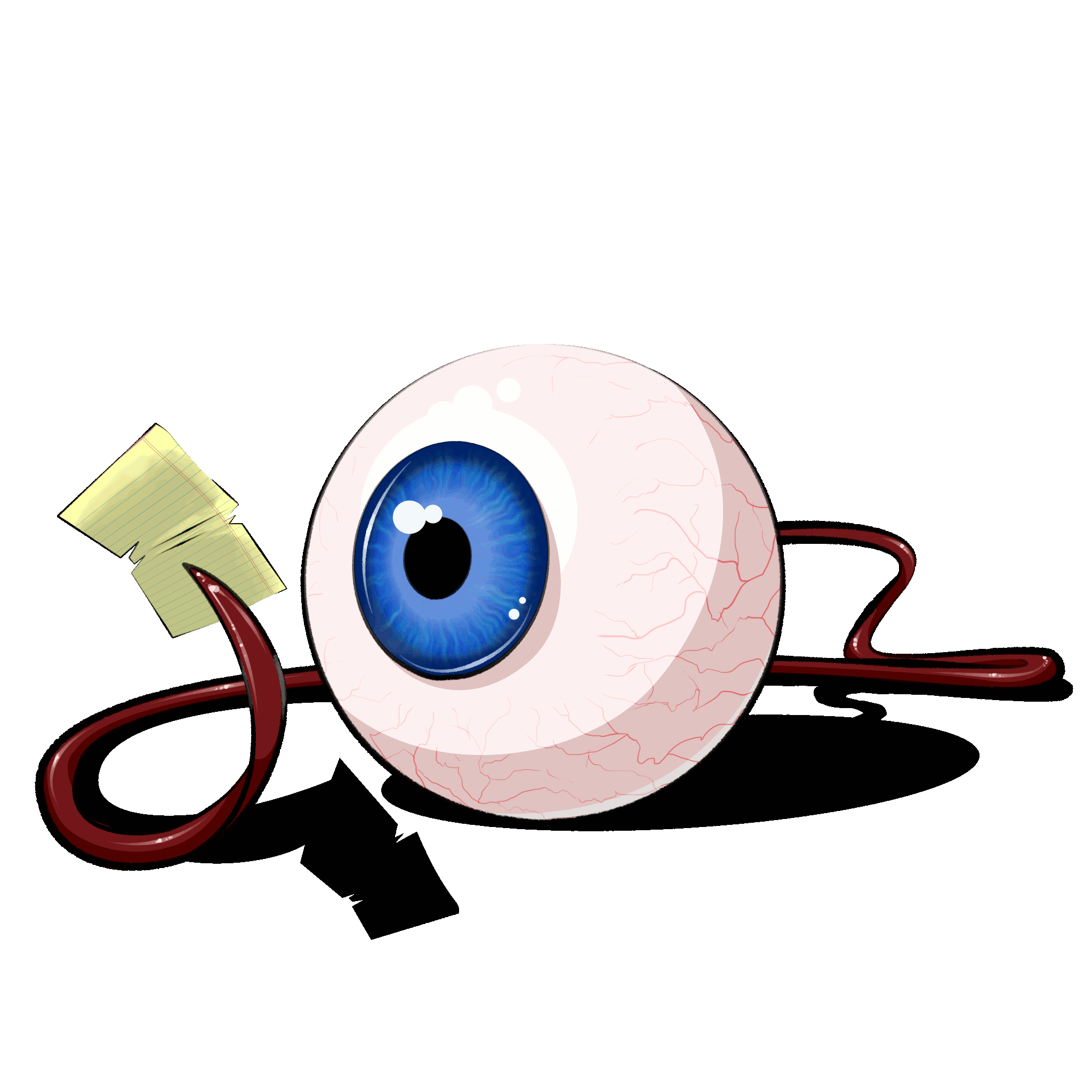 Join our wolf pack - embrace that wild untamed passion, summon forth your inner creative spirit, and join us as we embark upon an epic quest to bring our unique creative visions from pen to PC.
We strive to spark a paradigm shift for indie development culture by building our top secret development den deep within the heart of the Rocky Mountains. The pristine beauty of our location helps inspire and support a lifestyle that nurtures mind, body, and spirit.
---
::. Random side projects .::
| October 5th 2018 |
While waiting for our Early Access games to launch on Steam, we decided to take some much needed free time and flex our creative muscles by experimenting with some hardware projects. Arduino and Raspberry Pie boards provide limitless possibilities with minimal effort




---
::. Random side projects .::
| February 21st 2018 |
While waiting for our Early Access games to launch on Steam, we decided to take some much needed free time and flex our creative muscles by experimenting with some hardware projects. Arduino and Raspberry Pie boards provide limitless possibilities with minimal effort




---
::. It's beginning to look a lot like Christmas! .::
| December 14th 2017 |
Winter has gotten off to an unusually slow start this year. As you can see by the picture on the right, Colorado still looks and feels a lot like fall outside. The lack of snow has made it hard to find motivation for skiing.

It's not all bad though. The lack of inspiration from mother nature has simply created another kind of inspiration... filled with creativity and focused on game development.


... plus we have a saying in Colorado - if you don't like the weather, just wait 20 minutes. Or in this case - 24 hours.




winter has arrived!
---
::. Hey Boo Boo! .::
Let's go get us a pic-a-nic basket!
| August 29th 2017 |
Today started out as a typical, uneventful, and routine Tuesday. Spent the morning drinking coffee and playing video games.. did some light afternoon chores (dishes, laundry, taking the recycling out, etc.), then poured a tasty adult beverage and collapsed on the couch for some evening rest and relaxation. Somewhere between rearranging the couch cushions into a more comfortable layout and scanning the netflix queue to select tonights entertainment, a loud crash echoed through the living room. Coming from outside, Garrett and I carefully opened the front door and crept out onto the porch. At the base of the steps stood a bear.


Gorging himself on leftover garbage , our presence on the deck quickly startled the bear - causing him to shift his attention from food to foe! Acting quickly to protect ourselves we grabbed a can of bear mace placed strategically on the table next to the door, and after a brief struggle with the safety, we managed to pop it off and initiate a powerful defensive spray. The canister of bear mace spewed forth a far reaching stream of potent repellent, designed to agitate the bear and drive him off.
---
::. HOCKEY | July 13th 2017 .::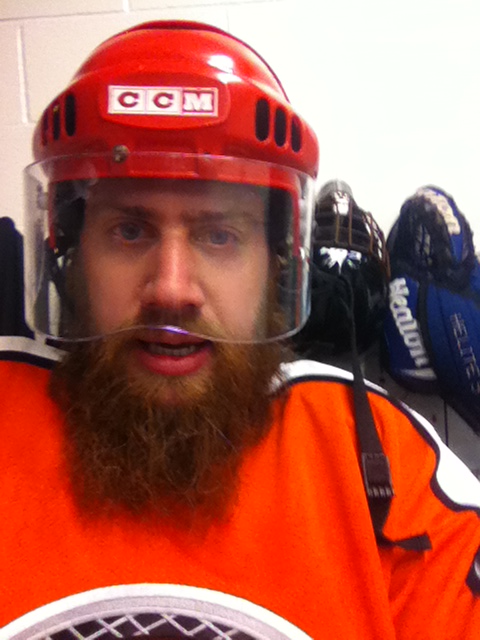 Once in a while indie game development stops being an enjoyable crazy endevour and slaps you in the face with a giant ball of stress. Of course lets be honest, this can be the nature of everyday life itself anyways - weaving complex layers of chaos and emotion. Stress has a tendancy to suppress creative output - and therefore requires a constant release. There are many outlets to combat these basic life stresses, with Garrett and I choosing ice hockey as our outlet of choice.
Last night we earned our first team win during an exciting, intense, and physical hockey game. A mere six games into the season our group of complete strangers has become a close knit family.. a team.. all sharing in the singular goal of having fun and winning hockey games.
---
::. WILDFIRE | July 5th, 2017 .::
This past week has been pretty surreal. A wildfire broke out between Frisco and Breckenridge around 11am Thursday morning. Fueled by a forest brimming with hundreds of deadly acres of dry dead beetle kill timber, ready to erupt into flames - and aided by poor weather conditions. Starting out as a barely noticible two acre burn, the fire quickly erupted into a roaring 80 acre blaze with flames rising above the treetops causing the fire to be visible from miles away.

Directly in the path of the rapidly growing fire, several hundred homeowners in Breckenridge were evacuated as the remaining citizens of Breckenridge found themselves placed on a town wide pre-evacuation notice. For several days the wildfire burned as hot shots crews worked to contain it. Within a week residents were allowed back home and the fire was reduced to a mostly contained blaze.
---
::. ROGER WATERS | June 5th, 2017 .::
Music inspires passion, bestows comfort, sparks smiles, and invokes tears. It can speak directly to the soul, invoke intense emotions, and even dictate our mood. Providing the emotional soundtrack backing for our unique journey through this world.
Sometimes it is necessary to escape the mundane everyday routine of daily life and venture out into the world, letting your guard down and opening your mind and heart to the universe.
Pink Floyd has always been an inspiring escape from the surrounding realities of life for Garrett and I. The beautiful flow of melody and lyrics somehow reach beyond the context of music and mere sound and they transcend, speaking with your soul.
---
:.:.:.::..::...::..::.:.:.:
SUPPORT THE WOLF PACK
:.:.:.::..::...::..::.:.:.:

::. to donate via Pay-Pal .::
Since we were kids there has been an unwavering conviction that game development is our calling. Much like Frodo in his quest to save Middle Earth, we will not abandon this lifelong journey to bring our creative visions from pen to PC. Without any outside aid, our development path has been slow and challenging, and any additional assistance would greatly benefit our cause. Indie game development is an epic endeavour achieved through tireless ambition, intense dedication, and passionate self-motivation. The long road to success is filled with endless, unique, and often puzzling challenges.

Up to this point our creative journey has been entirely self funded, fueled solely by intense passion and an unwavering diamond resolve. Despite all the hardships we remain laser focused on bringing our dreams and dedication together, with the hope of one day releasing our creative vision to the world.

It won't be the next Half-Life, and will never surpass the success of Candy Crush... but who cares, because it's our precious! What started as nothing more than a whisp of an idea, has been gradually built, tweaked, and crafted into a playable labor of love.

This is a long and grand adventure that will never be abandoned, although it presently ventures forth at a snails pace - lacking the aid of allies and supporters.

---
::. CALL TO ARMS .::
If our website has sparked your curiosity or perhaps. . .
inspired you

spoken to you

instilled that old school nostalgic gaming feel

or if you simply would like to see us bring future creative visions to life


then there are several ways you can help!
CONTACT US ABOUT DONATIONS!
If you live in Colorado and would like to provide hardware, office supplies, or anything else that may help then please reach out!