August 13th, 2021
:.:.::..::...::..::.:.:
It's friday the 13th and we are stepping out
of the shadows to howl at the moon!
We have some news to share! It's been no secret for quite some time now, but today we make it offical. Two new games are in full development here at Gray Wolf Interactive - and they will both be available to play this year.
- Avery
:.:.::..::...::..::.:.:


Leap into your hovercraft, fire up the laser cannons, and prepare for the ultimate game of 31st century cat-and-mouse. Strap in tight - you play a delivery driver in a town where pizza has been outlawed. Blast your way through the local robot police force or use speed and wit to avoid their detection as you race against the clock to deliver to hungry townsfolk their favorite, forbidden cheesy meal.
Delivering pizza has never been so dangerous!
GAME FEATURES
Make deliveries in your hovercraft, which can be upgraded over time using tip money.
Race against the clock, collecting higher tips the faster you safely deliver a pizza.
Outrun and outwit the local robot police force or use your weapons to blast them enroute to your delivery.
Learn to navigate your way through a small town that expands as you progress in your mastery of the game.
Search for pages from the lost "Book of Za" to unlock powerful upgrades.
Collect supplies along the way to upgrade the kitchen and continue the flow of forbidden za.
---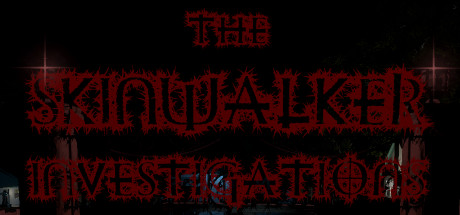 You've may have heard of the ranch in Utah said to be "in the path of the skinwalker." It is the most scientifically studied paranormal hotspot in history, anywhere in the world. The US government has spent tens of millions of dollars investigating it and most of what has been uncovered is classified. What most don't know, however, is that there was once another ranch just like it located in Colorado! Now experience it for yourself in terrifying and immersive survival horror VR!